Draw a few points on a circle and then draw a straight line from every point to every other point. Count the number of regions created.
2 points, 2 regions.
3 points, 4 regions.
4 points, 8 regions.
5 points, 16 regions.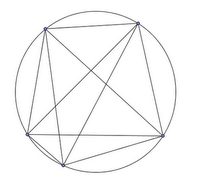 6 points? See this post from the f(t) blog for the answer.