Allen from the Wave Behind blog translated my blog post Just in case versus just in time into Chinese. I appreciate that Allen went to the trouble of doing the translation. I can't read Chinese, but people who can told me he did a good job.
Mark Biek pointed out the quality of the Google and Yahoo translations from Chinese back into English. The Google translation is awkward but understandable. The Yahoo translation, however, is a total failure. First of all, the translation is illegible in Firefox: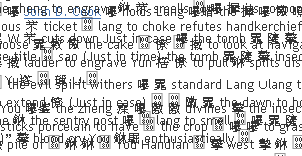 Using Internet Explorer 8, the text is legible, but it doesn't make sense: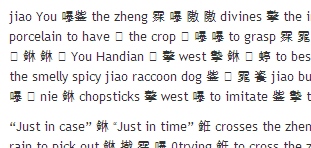 The two screen shots focus on different parts of the text. I chose a swatch near the top of the Firefox version where the text was most illegible. I chose the IE8 swatch to showcase the phrase "the smelly spicy jiao raccoon dog" that Mark had pointed out.