Smoke from the wildfires in Bastrop, Texas.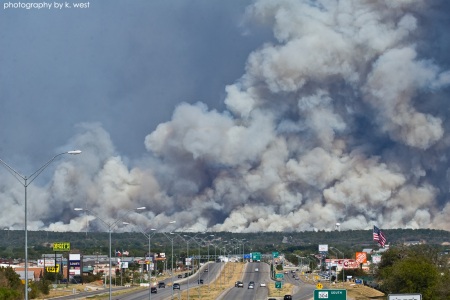 Photo by Kerri West. Full-sized image here. More Bastrop photos by Kerri West here.
At least two people have died in the fires and many have lost their homes.
I've taken my daughters a couple times to a father-daughter retreat at Wilderness Ridge Camp near Bastrop. That camp has been completely destroyed by the fires.