You don't send a probe to explore the solar system by pointing really well.
Pluto is about one thousand kilometers across and a few billion kilometers away. It's not possible to calculate, much less execute, a trajectory so accurately that we could fire a projectile at Pluto and hit it. But space probes are not simply passive projectiles. They make lots of small course corrections along the way. New Horizons is on its way to Pluto and will arrive on July 14, 2015, not because the rocket that launched it was aligned precisely but because its course has changed slightly all along the way. (How do probes do this? Kalman filters and their extensions.)
The human world is far less predictable than celestial mechanics. It's foolish to think we can plan far ahead without any course corrections.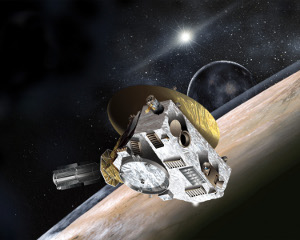 Artist conception of New Horizons via NASA