The fountain in Sergels torg (English: Sergel's Square) in Sockholm is in the shape of a "superellipse." Piet Hein proposed this shape as a practical and aesthetically pleasing compromise between a circle and a rectangle.
What Piet Hein dubbed a superellipse is a curve satisfying
In the case of Sergels torg, a/b = 6/5. A superellipse is what an analyst would call an Lp ball with p = 2.5 and rescaled axes.
Incidentally, I used curves of this form in a dose-finding method a few years ago. A clinical trial design would pick a, b, and p to match a physician's desired trade-off between probability of efficacy and probability of toxicity.
Update: A few minutes after I posted this, I realized that there was a bowl on my desk shaped like a superellipse: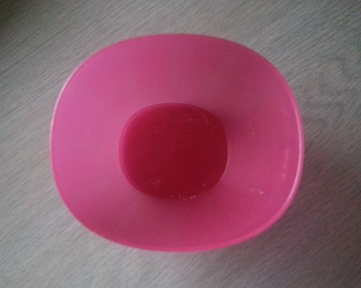 The bowl came from Ikea, so there's another connection to Sweden.
Related post: Volumes of Lp balls