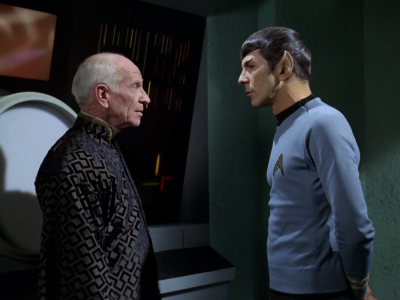 In the Star Trek episode "All Our Yesterdays" the people of the planet Sarpeidon have escaped into their past because their sun is about to become a supernova. They did this via a time machine called the Atavachron.
One detail of the episode has stuck with me since I first saw it many years ago: although people can go back to any period in history, they have to be prepared somehow, and once prepared they cannot go back. Kirk, Spock, and McCoy only have hours to live because they traveled back in time via the Atavachron without being properly prepared. (Kirk is in a period analogous to Renaissance England while Spock and McCoy are in an ice age.)
If such time travel were possible, I expect you would indeed need to be prepared. Life in Renaissance England or the last ice age would be miserable for someone with contemporary expectations, habits, fitness, etc., though things weren't as bad for the people at the time. Neither would life be entirely pleasant for someone thrust into our time from the past. Cultures work out their own solutions to life's problems, and these solutions form a package. It may not be possible to swap components in and out à la carte and maintain a working solution.