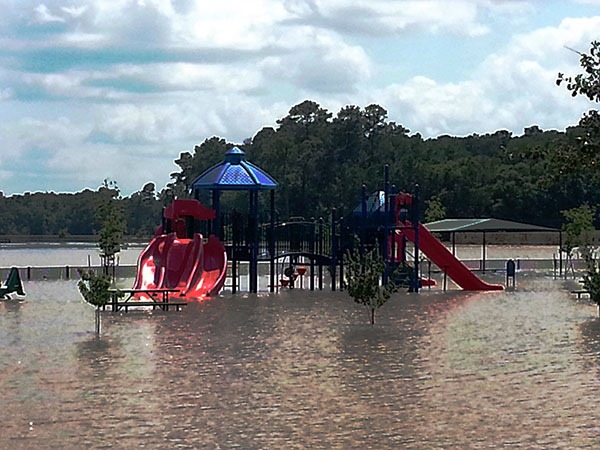 The park in the photo above flooded. And that's a good thing. It's designed to flood so that homes don't.
It's not really a park that flooded. It's a flood control project that most of the time doubles as a park. Ordinarily the park has a lake, but a few days a year the park is a lake.
Harris County, Texas has an unusually large amount of public recreational land. One reason the county can afford this is that some of the recreational land serves two purposes.
Other Houston-area posts: