Dan Bricklin commented in a recent interview on how the expectations of computers from science fiction have not panned out. The point is not that computers are more or less powerful than expected, but that we have wanted to put computers to different uses than expected.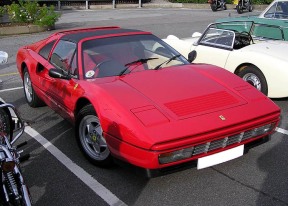 Fictional computers such as the HAL 9000 from 2001: A Space Odyssey were envisioned as chauffeurs. You tell the computer what to do and then go along passively for the ride. Bricklin says it looks like people would rather have a Ferrari than a chauffeur. We want our computers to be powerful tools, but we want to be actively involved in using them.
I'd refine that to say we either want to actively use our computers, or we want them to be invisible. Maybe there's an uncanny valley between these extremes. Most people are blissfully ignorant of the computers embedded in their cars, thermostats, etc. But they don't want some weird HAL 9000-Clippy hybrid saying "Dave, it looks like you're updating your résumé. I'll take care of that for you."
Update: See Chauffeurs and Ferraris revisited.