Here's a quote from Jason Fried I found recently.
Policies are organizational scar tissue. They are codified overreactions to unlikely-to-happen-again situations.
Of course that's not always true, but quite often it is. Policies can be a way of fighting the last war, defending the Maginot Line.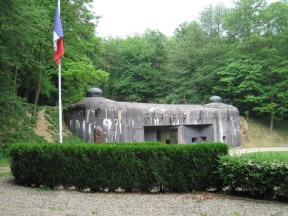 When you see a stupid policy, don't assume a stupid person created it. It may have been the decision of a very intelligent person. It probably sounded like a good idea at the time given the motivating circumstances. Maybe it was a good idea at the time. But the letter lives on after the spirit dies. You can make a game out of this. When you run into a stupid policy, try to imagine circumstances that would have motivated an intelligent person to make such a policy. The more stupid the policy, the more challenging the game.
Large organizations will accumulate stupid policies like scar tissue over time. It's inevitable. Common sense doesn't scale well.
The scar tissue metaphor reminds me of Michael Nielsen metaphor of organizational immune systems. Nielsen points to organizational immune systems as one factor in the decline of newspapers. The defense mechanisms that allowed newspapers to thrive in the past are making it difficult for them to survive now.