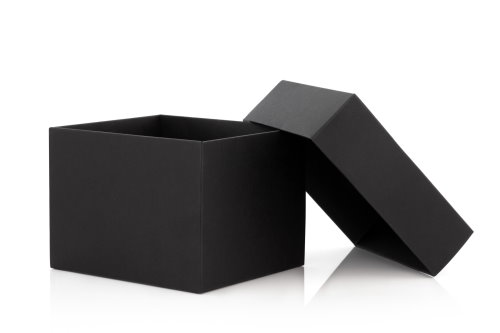 Rookie programmers don't know how to reuse code. They write too much original code because they either don't know about libraries or they don't know how to use them. And if they do reuse someone else's code, they copy and paste it, creating maintenance problems.
The next step in professional development is learning to reuse code. Encapsulation! Black boxes! Buy, don't build! etc.
But this emphasis on reuse and black boxes can go too far. We can be intimidated by these black boxes and afraid to open them. We can come to believe the black boxes were created by superior beings. We can spend more time inferring the behavior of the black boxes than it would take to open them up or rewrite them. Then we pile leaky abstraction on top of leaky abstraction when we treat our own code as black boxes.
Joe Armstrong said in Coders at Work
Over the years I've kind of made a generic mistake … to not open the black box. … It's worthwhile seeing if the direct route is quicker than the packaged route.
Several of the programmers who were interviewed in the book made similar remarks. They contribute part of their success to being unafraid of black boxes. They gained experience and confidence by taking things apart to see how they work.
Donald Knuth once said in an interview
I also must confess to a strong bias against the fashion for reusable code. To me, "re-editable code" is much, much better than an untouchable black box or toolkit. I could go on and on about this. … you'll never convince me that reusable code isn't mostly a menace.
Knuth returns to this theme in Coders at Work.
There's this overemphasis on reusable software where you never get to open up the box … It's nice to have these black boxes but, almost always, if you can look inside the box you can improve it …
Well, Knuth can almost always improve any code he finds. Less talented programmers need to be more humble. But too often programmers who are talented enough to make improvements are reluctant to do so. As Yeats said in his poem The Second Coming,
The best lack all conviction, while the worst are full of passionate intensity.
In any discussion of opening black boxes, someone will bring up the analogy of cars: Not everyone needs to know how a car works inside. I would agree that drivers no longer need to understand how a car works, but automotive engineers do. The problem isn't users who don't understand how software works, it's software developers who don't understand how software works.
Of course software libraries are extremely valuable. Knuth goes too far when he says reusable code is usually a menace. But I see a disturbing lack of curiosity among programmers. They are far too willing to use code they don't understand.
Related post: Reusable code versus re-editable code