I called someone a plumber programmer the other day. The person I was speaking to didn't realize that "plumber programmer" is a term of great respect. The plumber is often the most experienced programmer on a team.
As with literal plumbing, software plumbing connects things together. It deals with things other people don't want to see or think about. And it's crucial.
Thomas Guest made a couple diagrams that illustrate this. Managers draw software diagrams with big boxes and little arrows. The boxes represent software components and the arrows represent the code that connects them together.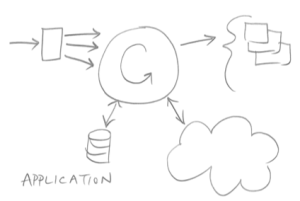 This gives the impression that the boxes are the hard part and the arrows are easy. The opposite is probably true. Thomas says if we drew the diagram so that the size of the components is proportional to the effort, it might look like this: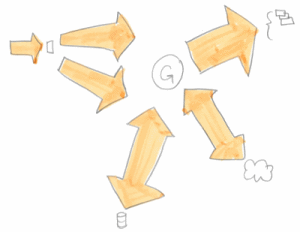 Related posts