There are strange signs about water usage all over Melbourne. For example: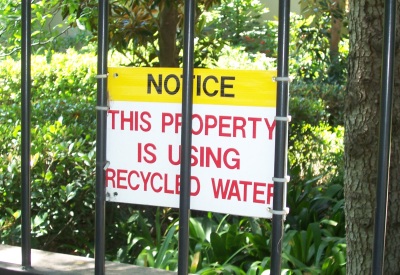 Should I be worried? The typography implies I should. But unless you're combining your own hydrogen and oxygen atoms, it's all water recycled?
Here's another one.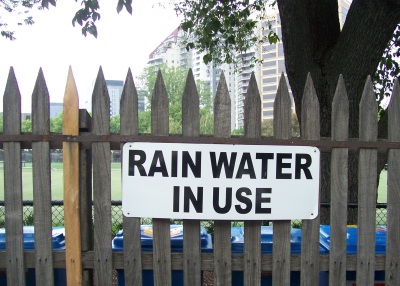 Again, the typography implies this is a dire warning. Rainwater in use! Beware! But rainwater is usually in use. It waters plants, cleans streets, etc. It's very useful.
From what I gather, the intention of the signs is to convey something like this:
Don't be upset with us during a drought because you see we have thriving plants or a beautiful lawn. We're not using municipally treated water. We're using rainwater we've captured, or gray water, etc.