Ever since I posted a photo of an odd wine bottle four years ago, I've periodically had people leave comments or send me email about odd wine bottles!
Here's the latest, an Italian wine bottle shaped like a riffle:
Here's a close-up of the cap.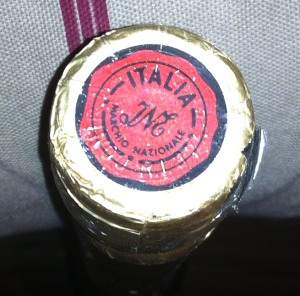 If you know anything about this bottle of wine or what it might be worth, let me know and I'll pass the info on to the fellow who sent me the photos.