Sometimes it's rational to walk away from something you've invested a great deal in.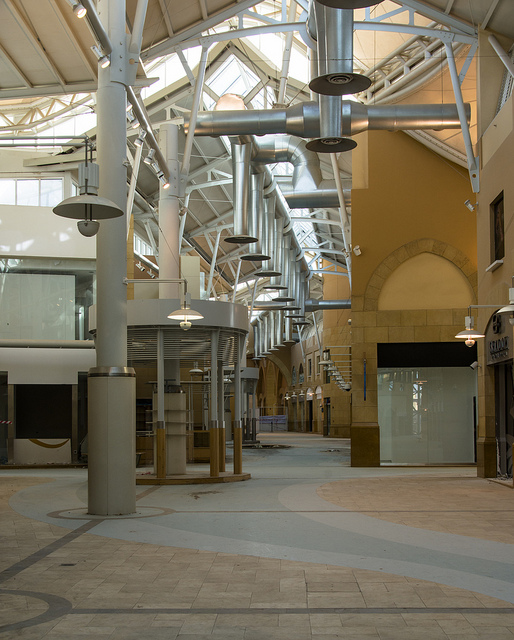 It's hard imagine how investors could abandon something as large and expensive as a shopping mall. And yet it must have been a sensible decision. If anyone disagreed, they could buy the abandoned mall on the belief that they could make a profit.
The idea that you should stick to something just because you've invested in it goes by many names: sunk cost fallacy, escalation of commitment, gambler's ruin, etc. If further investment will simply lose more money, there's no economic reason to continue investing, regardless of how much money you've spent. (There may be non-economic reasons. You may have a moral obligation to fulfill a commitment or to clean up a mess you've made.)
Most of us have not faced the temptation to keep investing in an unprofitable shopping mall, but everyone is tempted by the sunk cost fallacy in other forms: finishing a novel you don't enjoy reading, holding on to hopelessly tangled software, trying to earn a living with a skill people no longer wish to pay for, etc.
According to Peter Drucker, "It cannot be said often enough that one should not postpone; one abandons."
The first step in a growth policy is not to decide where and how to grow. It is to decide what to abandon. In order to grow, a business must have a systematic policy to get rid of the outgrown, the obsolete, the unproductive.
It's usually more obvious what someone else should abandon than what we should abandon. Smart businesses turn to outside consultants for such advice. Smart individuals turn to trusted friends. An objective observer without our emotional investment can see things more clearly than we can.
* * *
Photo above by Steve Petrucelli via flickr