Last year I wrote a post about saxophone octave keys. I was surprised to discover, after playing saxophone for most of my life, that a saxophone has not one but two octave holes. Modern saxophones have one octave key, but two octave holes. Originally saxophones had a separate octave key for each octave hole; you had to use different octave keys for different notes.
I had not seen one of these old saxophones until Carlo Burkhardt sent me photos today of a Pierret Modele 5 Tenor Sax from around 1912.
Here's a closeup of the octave keys.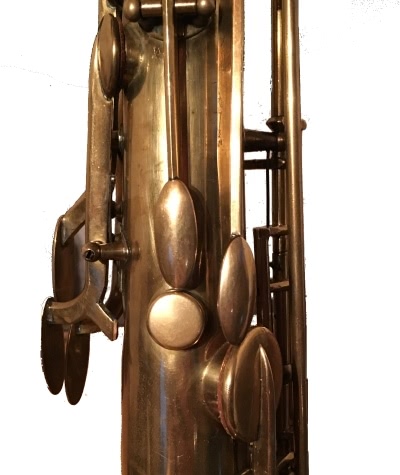 And here's a closeup of the bell where you can see the branding.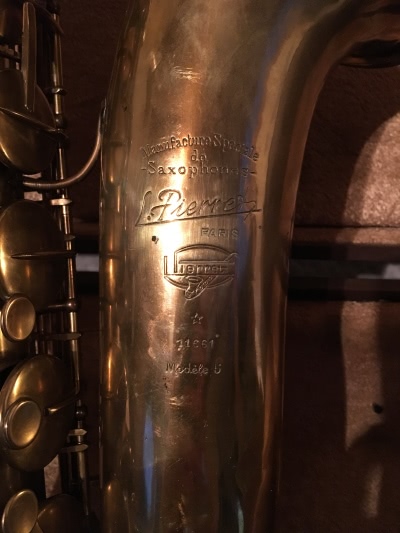 Update (2019-01-22): A reader, Paul A., sent me photos of a silver alto sax with two octave keys. More on this saxophone here.