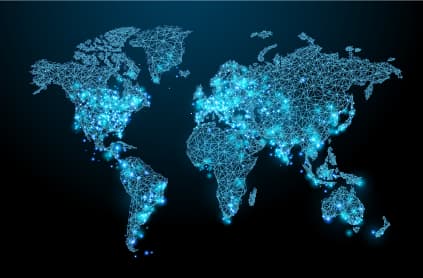 Scott Hanselman interviewed attorney Gary Nissenbaum in show #647 of Hanselminutes. The title was "How GDPR is effecting the American Legal System."
Can Europe pass laws constraining American citizens? Didn't we settle that question in 1776, or at least by 1783? And yet it is inevitable that European law effects Americans. And in fact Nissembaum argues that every country has the potential to pass internet regulation effecting citizens of every other country in the world.
Hanselman: Doesn't that imply that we can't win? There's two hundred and something plus countries in the world and if any European decides to swing by a website in Djibouti now they're going to be subject to laws of Europe?

Nissenbaum: I'll double down on that. It implies that any country that has users of the internet can create a more stringent law than even the Europeans, and then on the basis of that being the preeminent regulatory body of the world, because it's a race to who can be the most restrictive. Because the most restrictive is what everyone needs to comply with.

So if Tanzania decides that it is going to be the most restrictive country in terms of the laws … that relate to internet use of their citizens, theoretically, all websites around the world have to be concerned about that because there are users that could be accessing their website from Tanzania and they wouldn't even know it.
Will the "world wide web" someday not be worldwide at all? There has been speculation, for example, that we'll eventually have at least two webs, one Chinese and one non-Chinese. The web could tear into a lot more pieces than that.
As Nissenbaum says toward the end of the podcast
If anyone assumes there's a simple way of handling this, they're probably wrong. It is complicated, and you just have to live with that, because that's the world we're in.
More data privacy posts