John Tukey was amazingly talented. He would have been remembered for his achievements in pure mathematics had he not gone on to have an even more remarkable career in statistics. He is also remembered for some of the words he coined, such as "software" and "vacuum cleaner."
In his book Exploratory Data Analysis, affectionately known as EDA, Tukey gives advice on collecting and analyzing data, even down to how to count observations. Rather than the usual slash tallying, Tukey recommended his own method of tallying.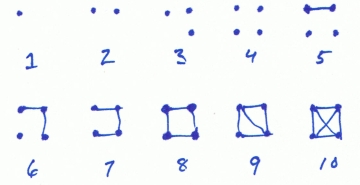 Tukey's system is easier to scan and may be less error-prone. For example, compare a count of 36 in both systems.