Yesterday's Science at NASA podcast had a story about duct tape and Apollo 17. (Transcript, audio)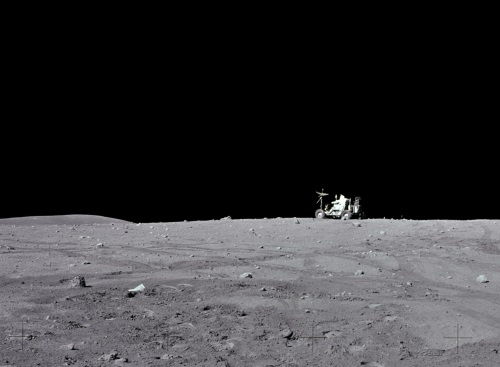 The lunar rover lost a fender and they taped it back on with duct tape. That worked for a while, then they had to make a new fender with laminated maps and duct tape.
Why is a fender such a big deal? Without a fender, the astronauts would get dirty. So why is that a big deal?
Dirt is dark, and dark absorbs sun light. A dirty astronaut may become a fried astronaut.
Dirt scratches visors, making it hard to see.
Dirt gets in parts like hinges and breaks them.
So not only did duct tape save the Apollo 13 astronauts, as in the eponymous movie, it may have saved the Apollo 17 astronauts as well.
* * *
The image above is actually from Apollo 16. Same lunar rover design. I happened to have a set of photos from Apollo 16 that a friend gave me.