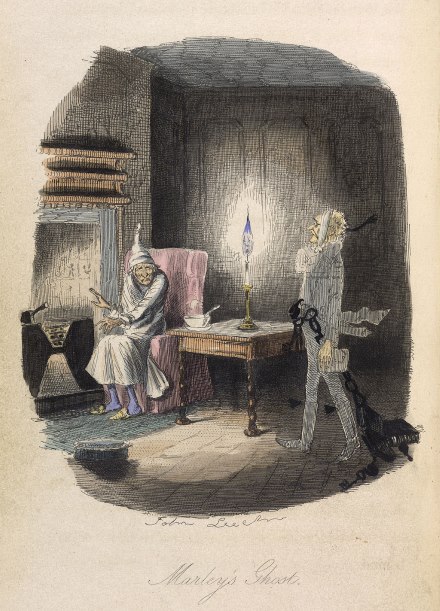 A few days ago my family and I went to see a stage performance of Charles Dickens' A Christmas Carol. For years I've glossed over references to money when reading British literature but I've intended to figure out how it all worked before decimalization. Watching A Christmas Carol prompted me to finally do it.
Many thanks to my British friend Samuel Jack for helping me sort things out. Any errors in this post are mine and not Sam's. If you find an error or omission below, please leave a comment.
The most basic denominations were pound, shilling, and penny. The pound and shilling had the nicknames quid and bob respectively.  (The plural of "penny" is "pence." The terms "quid" and "bob" are both singular and plural.) A pound equaled 20 shillings and a shilling equaled 12 pence. Pound, shilling, and pence had the abbreviations "L", "s", and "d" which came from the Roman librae, solidi, and denarii.
A florin was two shillings and a crown was five shillings. A guinea was 21 shillings. (The reason a guinea was slightly more valuable than a pound had to do with precious metal exchange rates.)
A few more denominations were self-evident. For example,  the half crown and sixpence were worth what you'd think.