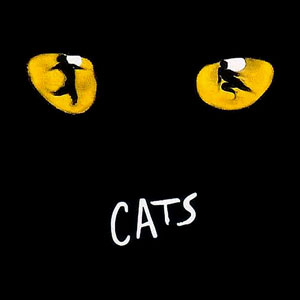 James Burke had a television series Connections in which he would create a connection between two very different things. For example, in one episode he starts with the discovery of the touchstone for testing precious metals and tells a winding tale of how the touchstone led centuries later to the development of nuclear weapons.
I had a Connections-like moment when a calendar led to some physics, which then lead to Andrew Lloyd Webber's musical Cats.
A few days ago I stumbled on Ron Doerfler's graphical computing calendar and commented on the calendar here. When I discovered Ron Doerfler's blog, I bookmarked his article on Oliver Heaviside to read later. (Heaviside was a pioneer in what was later called distribution theory, a way of justifying such mathematical mischief as differentiating non-differentiable functions.) As I was reading the article on Heaviside, I came to this line:
At one time the ionosphere was called the Heaviside layer …
Immediately the lyrics "Up, up, up to the Heaviside layer …" started going through my head. These words come from the song "The Journey to the Heaviside Layer" from Cats. I had never thought about "Heaviside" in that song as being related to Mr. Heaviside. I've never seen the lyrics in print, so I thought the words were "heavy side" and didn't stop to think what they meant.
Andrew Lloyd Webber based Cats on Old Possum's Book of Practical Cats by T. S. Eliot. The song "The Journey to the Heaviside Layer" in particular is based on the poem Old Deuteronomy from Eliot's book. Webber used the Heaviside layer as a symbol for heaven, based on an allusion in one of T. S. Eliot's letters. The symbolism is obvious in the musical, but I hadn't thought about "Heaviside layer" as meaning "the heavens" (i.e. the upper atmosphere) as well as heaven in the theological sense.