The only way to completely wash your hands of a piece of software you've written is to change employers, and sometimes even that doesn't work.
Why is this? The primary reason is that it is very difficult to transfer software from one person to another. Good development processes help, but only so much. It's difficult to hand over even the best code because you need more than code. It's hard to jump into someone else's code because it's hard to jump into someone else's head.
Taking over a software project is like taking over a novel. Editing to fix typos and grammatical errors in a completed novel is relatively easy. Taking over a half-finished manuscript is much harder. It might be easier to throw away the manuscript and write your own novel from scratch.
When someone does take over an unfinished book, it's often someone intimately connected to the author. For example, J. R. R. Tolkien's posthumous works, such as The Children of Húrin, were completed by his son and literary executor, Christopher Tolkien. The younger Tolkien had much more to work with than a set of notes. He knew the author and knew how he thought.
Because projects are so hard to transfer, the path of least resistance is simply to never transfer projects. Often projects are officially transferred to someone else but return like a boomerang when difficulties arise. Each project a developer works on adds some residual responsibility until he or she hits a ceiling of complexity and can no longer do new work. At that point, the developer either settles into maintenance mode or changes employers.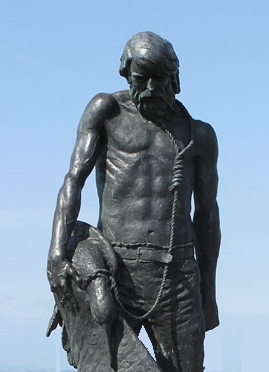 Thanks to John Z. Fields for recommending the title of this post. Literary allusion explained here.
Related posts