Category theory has a high ratio of definitions to theorems, and it can seem like every definition depends on an infinite regress of definitions. But if you graph the definition dependencies, the graph is wide rather than deep.
I picked out 65 concepts and created a visualization using GraphViz. No definition is more than six degrees away from first principles, and most are closer. The graph is pretty big, so here's a thumbnail.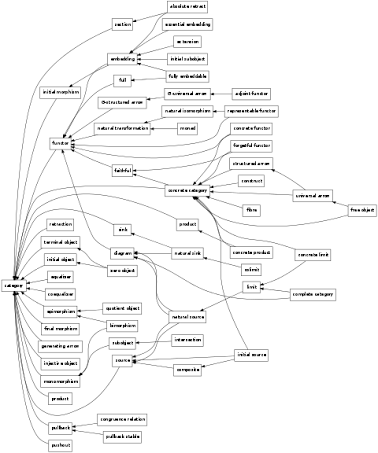 The full graph is available here.
It's possible to define concepts in different ways and obtain a different graph. I used definitions from here.
Here is a list of other math diagrams I've created.
Related: Applied category theory