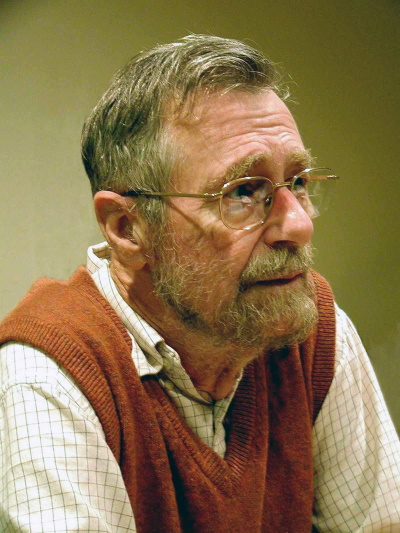 I've been thinking about Edsger Dijkstra lately because I suspect some of the ideas he developed will be useful for a project I'm working on.
While searching for some of Dijkstra's writings I ran across the article Edsger Dijkstra: The Man Who Carried Computer Science on His Shoulders. It occurred while reading this article that Dijkstra was essentially a blogger before there were blogs.
Here is a description of his writing from the article:
… Dijkstra's research output appears respectable, but otherwise unremarkable by current standards. In this case, appearances are indeed deceptive. Judging his body of work in this manner misses the mark completely. Dijkstra was, in fact, a highly prolific writer, albeit in an unusual way.

In 1959, Dijkstra began writing a series of private reports. Consecutively numbered and with his initials as a prefix, they became known as EWDs. He continued writing these reports for more than forty years. The final EWD, number 1,318, is dated April 14, 2002. In total, the EWDs amount to over 7,700 pages. Each report was photocopied by Dijkstra himself and mailed to other computer scientists.
His large collection of small articles sounds a lot like a blog to me.
You can find Dijkstra's "blog" here.