Vivek Haldar had a nice rant about editors a couple days ago. In response to complaints that some editors are ugly, he writes:
The primary factor in looking good should be the choice of a good font at a comfortable size, and a syntax coloring theme that you like. And that is not something specific to an editor. Editors like Emacs and vi have almost no UI!
To illustrate his point, here's what my Emacs looks like without text: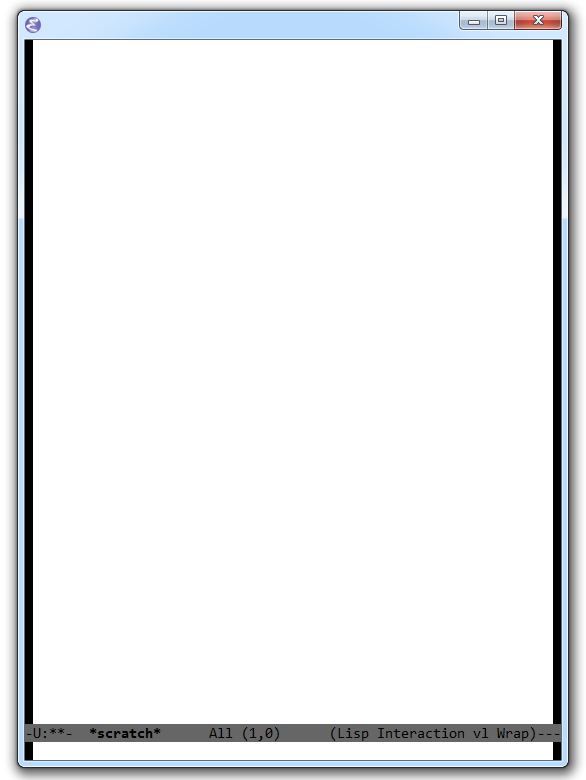 There's just not much there, not enough to say it's pretty or ugly.
When people say that Emacs is not pretty, I think they mean that plain text is not pretty.
For better and for worse, everything in Emacs is text. The advantage of this approach is consistency. Everything uses the same commands for navigation and editing: source code, error messages, directory listings, … Everything is just text. The disadvantage is that you don't have nicely designed special windows for each of these things, and it does get a little monotonous.
When people say they love their text editor, I think they love text. They prefer an environment that allows them to solve problems by editing text files rather than clicking buttons. And as Vivek says, that is not something specific to a particular editor.
Related posts