When I was in grad school, my advisor asked me to study his out-of-print book, Hilbert Space Methods in Partial Differential Equations. I believe I had a photocopy of a photocopy; I don't recall ever seeing the original book. I pored over that stack of copies line by line while preparing for my qualifying exams.
Then this evening I was browsing a used book store and was shocked to find a copy of the book, a Dover reprint (ISBN 0486474437).
It was an odd feeling to find what was once a precious and mysterious book available for $5.99 as part of a rag-tag assortment of mostly elementary/popular used math books.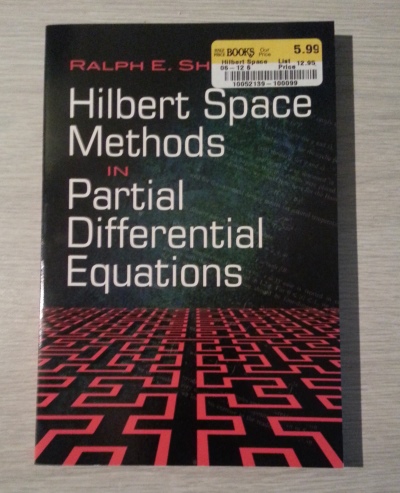 More on PDEs