The opening chord of the Beatles song "A Hard Day's Night" has been something of a mystery. Guitarists have tried to reproduce the chord with limited success. Turns out there's a good reason why they haven't figured it out: the chord cannot be played on a guitar alone.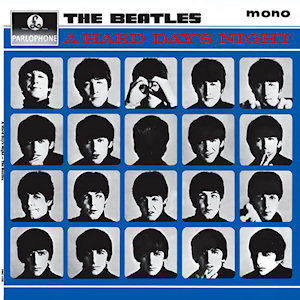 Jason Brown has digitally analyzed the chord using Fourier analysis and determined that there must have been a piano in the recording studio playing along with the guitars. Brown has determined what notes each member of the Beatles were playing.
I heard Jason Brown's story on the Mathematical Moments podcast. In addition to the chord discussed above, Brown talks about other things he has discovered about the Beatles and about the relationship between music and math in general. Unfortunately, Mathematical Moments does not make it easy to link to individual episodes. Here is a link to a PDF file of show notes with the audio embedded. The file is slow to download, and your PDF viewer may not support it. Here's a link directly to just the MP3 audio file.
The Mathematical Moments podcast also does not make it obvious that you can subscribe to the podcast; they only provide links to individual episodes with fat PDF files. However, you can subscribe by using the URL http://www.ams.org/rss/mathmoments.rss.
Update: Here's a paper that goes into some details.