Andrew Gelman just posted an interesting article on the philosophy of Bayesian statistics. Here's my favorite passage.
This reminds me of a standard question that Don Rubin … asks in virtually any situation: "What would you do if you had all the data?" For me, that "what would you do" question is one of the universal solvents of statistics.
Emphasis added.
I had not heard Don Rubin's question before, but I think I'll be asking it often. It reminds me of Alice's famous dialog with the Cheshire Cat:
"Would you tell me, please, which way I ought to go from here?"

"That depends a good deal on where you want to get to," said the Cat.

"I don't much care where–" said Alice.

"Then it doesn't matter which way you go," said the Cat.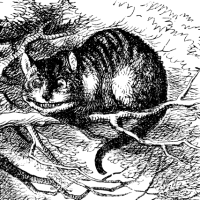 Related post: Irrelevant uncertainty