It is well known that adult male heights follow a normal (Gaussian) distribution. The same is true of adult female heights. But what does the distribution of heights look like for adults in general? You might be surprised.
Assume heights for women follow a normal distribution with mean of 64 inches and standard deviation 3 inches.
Assume men's heights follow the same distribution but with an average of 70 inches.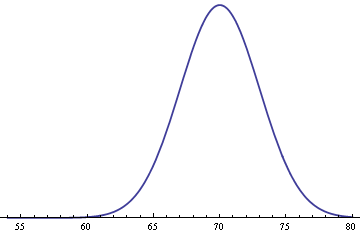 Finally, assume men and women each make up 50% of the population. Then you get the following distribution for the heights of adults in general.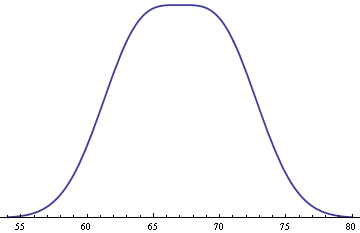 The mixture is surprisingly flat on top. Minor variations on the assumptions above can change the shape, making it more rounded at the top, making it dip in the middle, or making it tip to one side.
See Adult heights and mixture distributions for mathematical details.
See also Why heights are normally distributed.